History, Mission, Vision
History: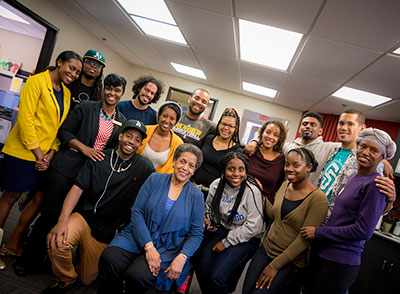 The Black Resource Center was born out of strong student advocacy and adamant demands. Though the existence of such a campus unit had been desired for years, a series of racially motivated events during the Winter Quarter of 2010 elevated the need for a campus space which would cultivate community and create sustainable support for the African and African American community. Student protests and demonstrations culminated in the establishment of the Black Resource Center.
The Black Resource Center officially opened in late May 2013. 
Mission:
Committed to cultural diversity and the development of the whole person, The Black Resource Center provides a supportive Campus Community space which emphasizes the African and African American experience at UC San Diego.  The BRC seeks to promote scholarship, foster leadership, and cultivate community for students through the committed, collaborative effort and support of faculty, staff, and the broader UC San Diego community.
Vision:
The Black Resource Center creates, collaborates and implements support programs and service which aid in the recruitment, retention and graduation of students, specifically those who self-identify as African and African American.