Black Family Orientation
Separate from the mandatory college orientations, the annual Black Family Orientation delivers tailored programming for Black students and their families. Participants will be able to engage with other incoming families, learn about campus resources and get familiar with the campus.  The orientation provides early move-in to those students with housing contracts as well as an early opportunity to engage with some of our campus partners and other resources that will benefit you throughout your UC San Diego career.
The Fall 2022 Black Family Orientation will take place September 9-11, 2022.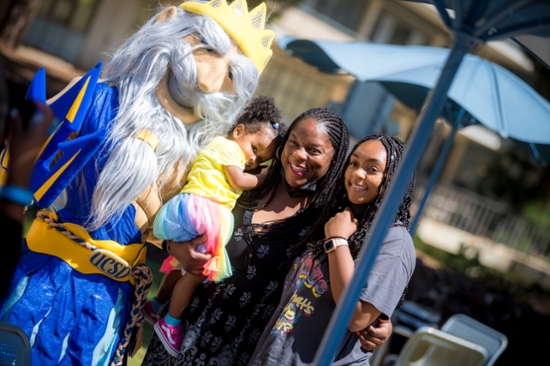 Register Today!
Registration for the Black Family Orientation is open now!  Newly admitted Tritons will not want to miss this opportunity to meet other members of the Black Triton family and learn more about ways in which the Black Resource Center will support you throughout your UC San Diego career.
History
Beginning in Fall 2014, the Black Resource Center hosted the Student Success Institute, a day-long orientation program specifically for incoming Black students and their families to provide an opportunity to engage with the Black Resource Center staff, meet other new students, and learn more about how to maximize their potential for success at UC San Diego.  In Fall 2021, we partnered with the Parent & Family Programs, Student Affairs, and the Raza Resource Centro to create the Black and Latinx Family Orientation Weekend.  We are excited to be adding a partner in the Intertribal Resource Center for our cultural orientation weekend for Fall 2022.